6 String Oettinger Tailpiece
Amazingly, there does appear to be such thing as an original 6 string Oettinger tailpiece. But they are very rare. They were made for B & D six string banjos. Since then, other companies may have made them but once again, they are very rare.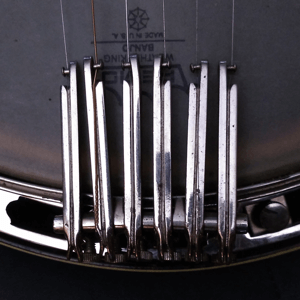 An original nickel plated six string Oettinger mounted on a 1931 GB1 Gibson banjo.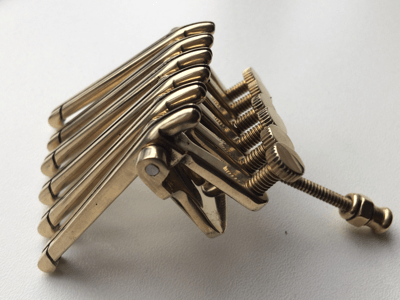 A modern custom made six string Oettinger tailpiece.